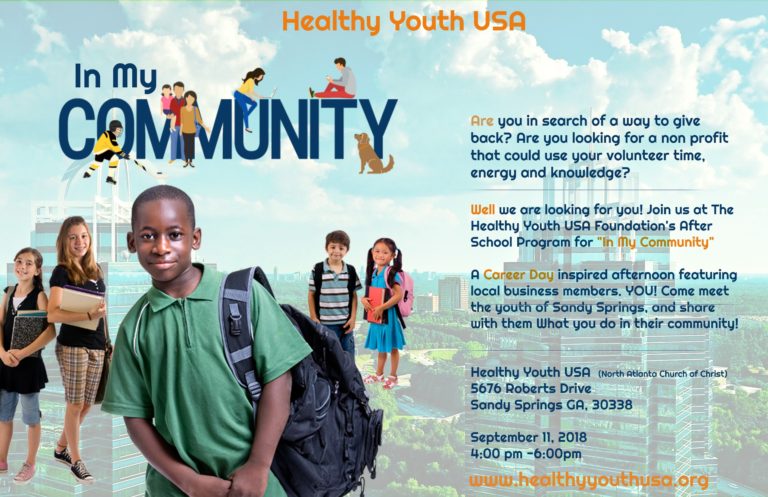 Are you in search of a way to Give Back! Are you Looking for a non-profit that could use your volunteer time, energy and knowledge?
Well we are looking for you! Join us for at The Healthy Youth USA Foundation's After School Program for
"In my Community"
A career day inspired afternoon featuring local Sandy Springs business members and the children who attend The After School Club!
We invite you to Come meet The Healthy Youth USA Foundation.
Share a few words of encouragement as they begin their new school year and share with them what you do in their community!
Bring Swag for kids to keep or even take home to parents. (150) children attend

Receive recognition on Social Media and emailed Thank you photo to share

Receive volunteer token of appreciation

Light refreshments available

Learn more about Healthy Youth USA and it programs offered- How you can help. Maybe you have services the Foundation can benefit from.
Healthy Youth USA
Located inside North Atlanta Church of Christ (Family Enrichment /Sports Center)
5676 Roberts Drive
Atlanta, GA 30338
September 11th, 2018
4:00pm-6:00pm